Happy New Year dear old and new Sewing Friends.
I know I've neglected my blog for the past couple of years. I've explained before why that is so I won't go into that again. I'm preparing for my 6th and final Fashion Show to be held on Feb28th and that will be that. Although I've so far raised about $8000 for our Food Bank and school breakfast programs and have really enjoyed all aspects of the process,I've decided that all good things must come to an end. My health is being affected by the constant planning and sewing so it's time to get back to my life as it use to be and that includes blogging.
I've just been making specialty items for myself in the past few months. That has cut down a lot on the guilt I feel about having too many clothes. My closet has taken on a new look with only pieces I love wearing. I want to show these pieces to you in the next few weeks. I'll start with my most recent make and work my way backwards . I do hope you enjoy seeing what I have been creating.
Just before Christmas , I finished a new and longed planned for coat.
You might have noticed that the jacquard fabric is the same I used for the garment in my
last post
(of Mar.18, 2018 ). My original plan for the fabric was the coat and then I decided I had enough for the vest as well.
For my coat, I used Simplicity 2311 , which I've used twice before, once f
or me
and once for
my daughter.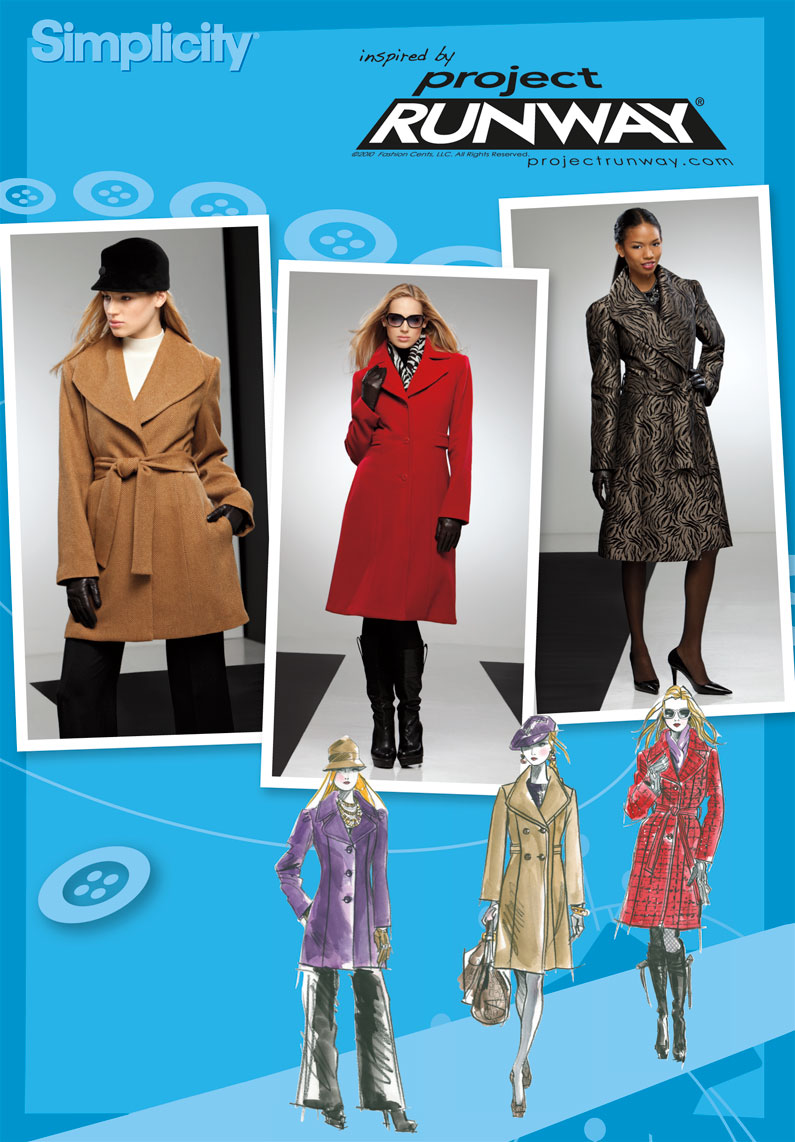 This time I made the single breasted notched collar version, sort of. I actually used the collar from Vogue 8841 and caused all kinds of problems for myself but it turned out well enough in the end. I also lengthened it by 8" because I want to wear my new coat over longer styles. I also intend to make a faux fur collar for it but not now. I'm tired of working on this thing.
To start with I fused the whole coat with interfacing to give it extra weight and drape.
For the collar and flaps for the welt pockets, I used the reverse side of the
jacquard
fabric.. I kind of wish I had used black leather instead but too late now.
I had intended on using black leather buttons but in the end, I decided on theses burnished gold domes instead to give it a bit of a punch.
For the lining, I bought a piece of polyester matte satin. I love the gold trim. I think this little touch really makes a garment look upper end, don't you ?
I wasn't sure I really liked my new coat at first but I wore it to church Christmas morning and got all kinds of compliments so that helped me to like it more !!
If you're a coat lover like me and you'd like some more details about how to make a professional looking one, you might like to check out my posts
here
and
here
on my other blog
Diana's Sewing Lessons.
It's good to be back !! Please let me know what you think about my new coat.